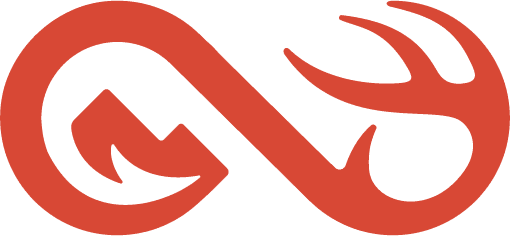 Boxelder #10 North – Layout Field
Wellington, CO, USA
Guest limit:
6
Game Management Unit:
Central Flyway
Species:
Dark Geese
Blind:
Layout or A-Frame Only
Notes from the landowner
Boxelder #10 North is a DIY goose hunting layout property located outside of Wellington, CO. Within the Central Flyway and in the northern boundaries of the front range, this property sits on approximately 40 acres of alfalfa. This property does not have a pit, but hunters are encouraged to bring a layout blind or a-frame for the best results. Placed directly in the middle of two reservoirs, this property sits in an ideal location; especially because one of those reservoirs will have open all year round. To the northeast is the Rawhide Energy Station, which creates open water roosting areas that will help with hunting in the late season. Access to this property will be found on the west side and is shown in the adventures tab of the Infinite Outdoors app upon booking. Infinite Outdoors members should take notice of their exclusive discount to Alps Outdoorz, for all things layout blind hunting related. All parties must be members of IO to access this property, and Colorado state rules and regulations must be followed.
Game and habitat information
Boxelder #10 North sits in an ag field made of Alfalfa and can offer some great hunting. During the winter and migration, geese will stock up on reserves from multiple food sources, one of which is Alfalfa. This particular property sits between 2 reservoirs, and one of them is open year around due to being a cooling pool. With open water around this property, you can expect great days even in the latter part of the season. You can often times find Canada Geese loafing in those reservoirs during the middle of the day. In the mornings and evenings, and especially on bad weather days, they will pick up off the roost to feed in Alfalfa, Corn, and other fields which are all abundant around this property. As winter approaches and migrating birds fly south, cooler temperatures can often times bring unbeatable days in the field.
Property Type
Layout Field (Alfalfa)
License
cpw.state.co.us/buyapply/pages/hunting.aspx
Season Dates
cpw.state.co.us/thingstodo/Pages/WaterfowlDatesFees.aspx
Availability
If there is a lapse in availability, please do not be discouraged to reach out to IO. All calendars are set and managed by landowners, and unavailability is set by them. However, IO is willing to reach out on your behalf, to check on available dates. Other reasons for unavailable dates include biologist recommended hunter/harvest quotas that landowners implement, as well as state season dates not being released.
Layout Blind Hunting
Layout Blind hunting for geese can be equally as quality as hunting from a pit, if done right. Hunters who do not have a layout blind, and are members of Infinite Outdoors, should check out their member benefits for discounts on Alps Outdoorz blinds. Check out this blog about hunting from an Alps blind, written by Alps themselves! https://infiniteoutdoorsusa.com/blog/hunting_from_layout_blind
Wellington, Colorado has hotels and RV parks.
No, this hunt provides exclusive access.
Download and use the Infinite Outdoors app for directions, boundaries, access points, blind locations, and more.
Hunts canceled 48 hours or more prior to the adventure will not be changed. Hunts canceled within 48 hours will be charged 50%, and hunts canceled within 24 hours of the adventure will be charged the full outdoorsman fee.
Yes, they must be a current IO member. Monthly memberships are available at a lower cost. An outdoorsman fee will not be charged, but any "non-hunter" found hunting will be fined.
Your downloaded map and current adventure in the IO app will be your proof of permission. Be prepared to present it upon request.
Unavailable dates may be due to properties already being booked to capacity or landowners have not yet made dates available, Feel free to contact an Infinite Outdoors member or support team if this issue arises.
Non hunters require prior approval. Once approved they must still be IO members but may be subject to reduced price or free outdoorsman fee. If this applies to you, please reach out to IO.
Conversation