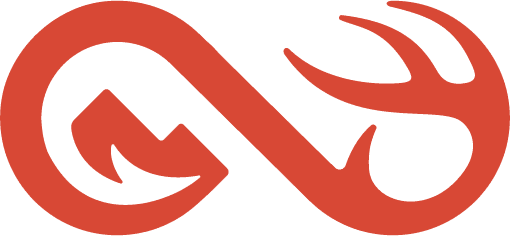 Peak Foothills South - Cow Elk
Wheatland, WY, USA
Guest limit:
5
Game Management Unit:
7
Species:
Cow Elk
Area:
4,326 ac
Notes from the landowner
Laramie Peak Ranch is a DIY elk hunting property located in hunting unit 7, just west of Wheatland, WY. Unit 7 is the most prestigious elk hunting area in the state of Wyoming, and this property comes with access to over 4,000 acres. There are large numbers of elk to be found in the area for all seasons. This property consists of mountainous terrain, with fresh burn creating lots of new foliage for game. A few water sources, loads of room to roam, and extremely limited hunting pressure make this property a must have for the upcoming hunting season. There is a decently maintained road that will take you through the property; use of vehicles is permitted, UTVs are preferred but stick to the existing roads and two-tracks.Warning: This is an operating cattle ranch and is subject to ranching operations at any time. With that being said, all attending parties must be Infinite Outdoors members in order to access this property legally. IO payment process is as follows: A reservation fee that is non-refundable. Bookings will not be accepted until after the resident draw results are posted. 50% of the outdoorsman fee will be processed two weeks after licenses are awarded, otherwise it will be processed at the time of booking. The remaining 50% will process one month prior to your arrival on the property to hunt.
Game and habitat information
Peak Foothills North is located right in the heart of Unit 7. The Elk are here for a reason, this region in Wyoming is renown for the abundance and diversity of productive elk habitat. Elk in particular, utilize the understory in both forested and mountain shrub habitats. Ponderosa Pine forests and large Aspen groves on the ranch are excellent places to target Elk due to the abundance of understory vegetation and screening cover that they offer. Another tactic is to look for recently disturbed areas such as burns, beetle kill, flooding, etc. After disturbance, the plant species that grow after an event like this is exactly what elk target, Broad leaf plants "forbs". Elk in this scenario will utilize mature forested areas for cover and move into these disturbed areas for food in early morning and evenings for a feast. Pressure from the public land will also push elk to utilize this property. Hunters must be strategic in their approach, use the land to your advantage, lots of glassing, watch the wind, and position yourself with patience to capitalize on the right opportunity.
Current Seasons
wgfd.wyo.gov/Hunting/Hunt-Planner/Elk-Hunting
License Requirement and Application
wgfd.wyo.gov/apply-or-buy
Payment
Non-refundable Reservation Fee 50% outdoorsman charged after draw results 50% outdoorsman charged 1 month prior to hunt
Drawing Odds
wgfd.wyo.gov/Hunting/Drawing-Odds
Cancellation Policy
Hunters must cancel within 2 weeks after the draw results post. If deposit has been made, we will push you to following year/season if possible
Availability
If there is a lapse in availability, please do not be discouraged to reach out to IO. All calendars are set and managed by landowners, and unavailability is set by them. However, IO is willing to reach out on your behalf, to check on available dates. Other reasons for unavailable dates include biologist recommended hunter/harvest quotas that landowners implement, as well as state season dates not being released. All big game hunts may be pre-booked for future seasons; reach out to IO to inquire.
Landowner Coupon
For any big game hunting in Wyoming, our landowners requires all hunters to turn in their landowner coupon [attached to your tag(s)]. Please visit the list of rules sent to you after booking, for directions on turning in your coupon.
Trespassing
You are not legally allowed to access the property, for any adventure, prior to your selected access day. If you try to access the property at all before your selected date(s), without prior approval from IO, you will be subject to trespassing and punishments therein
Yes, in designated spots only. Leave no trace rules will apply, and any violators will be fined.
Yes, only on existing two tracks or established roads
Download and use the Infinite Outdoors app for directions, boundaries, access points and more.
Must cancel within 2 weeks of the WY draw results posting. If a deposit is made and cancellation is necessary, we will reschedule you for the following year/season.
Yes, each active hunter needs to be a current member of IO.
Yes, they must be a current IO member. Monthly memberships are available at a lower cost. An outdoorsman fee won't be charged, but any 'non-hunters' caught hunting will be fined.
Your downloaded map and current adventure in the IO app will be your proof of permission.
Please read the Terms of Service before fully booking your adventure. Otherwise, Refunds are only permitted at the discretion of Infinite Outdoors. This is only in conjunction with particular situations including, but not limited to, modifications to reservation (usually by a reduction in reserved days) or full cancellation of any Infinite Outdoors adventure, either hunting or fishing. No refunds will be permitted, in ANY case, if the individual(s) broke any of Infinite Outdoors Rules or Policies as set out by the Infinite Outdoors team, and each individual Landowner.
Unavailable dates may be due to properties already being booked to capacity or landowners have not yet made dates available, Feel free to contact an Infinite Outdoors member or support team if this issue arises.
Non hunters require prior approval. Once approved they must still be IO members but may be subject to reduced price or free outdoorsman fee. If this applies to you, please reach out to IO.
Conversation