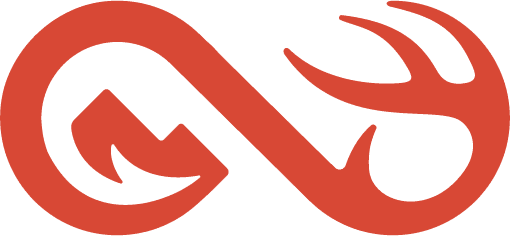 Mt Harvard Muleys
Americus, CO, USA
Guest limit:
2
Game Management Unit:
481
National Forest Access:
YES
Acreage:
260
Species:
Mule Deer
Notes from the landowner
Mt Harvard Muleys is a property located outside of Buena Vista, Colorado that gives you direct access to National forest juts below My Harvard and the collegiate peak range. It includes 160 acres of huntable ground covered in pines and aspens, and backs directly up to national forest to the west and BLM to the south, which can be seen on the Infinite Outdoors mobile app! Hunters can access the National forest through the private road that goes through the property and hunt the resident deer located on the ranch. This property also has lodging availability, which the landowner requests be booked through another platform. Visit vrbo.com/34698 to check lodging availability prior to booking your hunt. This property is found in GMU 481 and landowner vouchers may be available through the landowner for deer season. The reservation fee is non-refundable, and the outdoorsman fee will process 48 hours prior to your arrival on the property. This is a working cattle ranch; do not approach or bother the cattle and close all gates. If you have any questions about this property, please reach out to Infinite Outdoors and they will gladly answer questions.
Game and habitat information
Unit 481 is known for its high elevation and towering 14,000 ft peaks. This area holds an abundance of elk and mule deer both down low and up higher about timberline in the early seasons. Look for bucks above timberline during the first week of September before the Sept rifle season. Dense timber below timberline provides great cover and habitat for both deer and elk. As you move closer to the valley floor look for resident deer to frequent the agriculture fields and pinon forests. Water sources are plentiful and are frequented throughout the seasons.
Availability
If there is a lapse in availability, please do not be discouraged to reach out to IO. All calendars are set and managed by landowners, and unavailability is set by them. However, IO is willing to reach out on your behalf, to check on available dates. Other reasons for unavailable dates include biologist recommended hunter/harvest quotas that landowners implement, as well as state season dates not being released. All big game hunts may be pre-booked for future seasons; reach out to IO to inquire.
Trespassing
You are not legally allowed to access the property, for any adventure, prior to your selected access day. If you try to access the property at all before your selected date(s), without prior approval from IO, you will be subject to trespassing and punishments therein.
Please read the Terms of Service before fully booking your adventure. Otherwise, Refunds are only permitted at the discretion of Infinite Outdoors. This is only in conjunction with particular situations including, but not limited to, modifications to reservation (usually by a reduction in reserved days) or full cancellation of any Infinite Outdoors adventure, either hunting or fishing. No refunds will be permitted, in ANY case, if the individual(s) broke any of Infinite Outdoors Rules or Policies as set out by the Infinite Outdoors team, and each individual Landowner.
Unavailable dates may be due to properties already being booked to capacity or landowners have not yet made dates available, Feel free to contact an Infinite Outdoors member or support team if this issue arises.
Non hunters require prior approval. Once approved they must still be IO members but may be subject to reduced price or free outdoorsman fee. If this applies to you, please reach out to IO.
Conversation