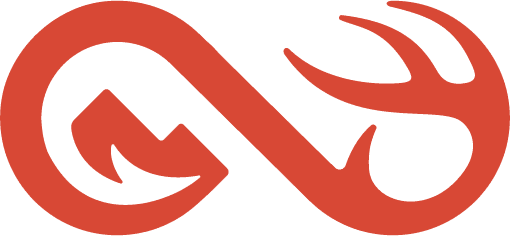 I-25 Waterfowl
Glenrock, WY, USA
Guest limit:
4
Game Management Unit:
Central Flyway Zone: C1
Notes from the landowner
I-25 Waterfowl is an 8 acre pond positioned east of Glenrock Wy. This pond is located right off of I-25 and surrounded by private land giving this area very little pressure. This lake is also an excellent size for waterfowl hunting, being large enough to attract waterfowl in huge numbers but not too big that birds can congregate too far out of reach. As the season gets later the water will freeze so plan on booking this property during the beginning of the season. There will be a two-track highlighted coming into the property from the east side. Ducks are regularly seen in this location, with higher numbers being seen early season. Hunters should plan on walking to the blind from the parking area. In addition the pond does get deep in the middle so a form of game retrieval is highly recommended. All attending parties must be members of Infinite Outdoors to legally access this property.
Game and habitat information
This 8 acre lake is positioned in Wyomings central flyway in zone C1, which means hunters can expect a large number of migratory birds. On this property you can expect to see a range of duck species as well as goose a little later in the season. That being said this property does have a seasonal creek flowing in and out of this lake that helps in keeping the ice off for a little longer. Commonly with waterfowl you expect to see the most birds moving in the morning with the afternoons starting to slow down.
Season
https://wgfd.wyo.gov/Regulations/Regulation-PDFs/REGULATIONS_CH11_BROCHURE-(1).pdf
Licence Requirements
https://wgfd.wyo.gov/Regulations/Regulation-PDFs/REGULATIONS_CH11_BROCHURE-(1).pdf
Trespassing
You are not legally allowed to access the property, for any adventure, prior to your selected access day. If you try to access the property at all before your selected date(s), without prior approval from IO, you will be subject to trespassing and punishments therein.
Download and use the Infinite Outdoors app for directions, boundaries, access points, blind locations, and more.
Hunts canceled 48 hours or more prior to the adventure will not be changed. Hunts canceled within 48 hours will be charged 50%, and hunts canceled within 24 hours of the adventure will be charged the full outdoorsman fee.
Yes, they must be a current IO member. Monthly memberships are available at a lower cost. An outdoorsman fee will not be charged, but any "non-hunter" found hunting will be fined.
Non hunters must be a current IO member but do not need to pay an outdoorsman fee
Your downloaded map and current adventure in the IO app will be your proof of permission. Be prepared to present it upon request.
Non hunters require prior approval. Once approved they must still be IO members but may be subject to reduced price or free outdoorsman fee. If this applies to you, please reach out to IO.
Conversation