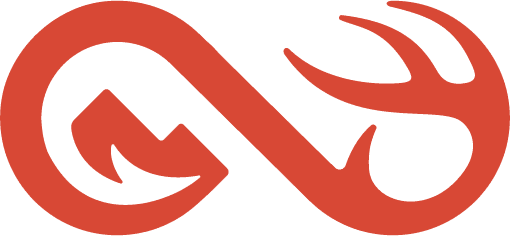 Far East North Platte
Glenrock, WY, USA
Guest limit:
4
Game Management Unit:
Central Flyway Zone C1
Notes from the landowner
This property is located just east of Glenrock, Wyoming. Far East North Platte is a riverfront property on the North Platte, and offers exceptional waterfowl hunting opportunities. Hunters are expected to walk from designated parking area down to the river. There will be a gate that you can access the blind location from. This property also offers BLM land that can only be accessed through the property. Water through this stretch of the river, is generally open year around which makes this the place to be during waterfowl season! The river can be deep in some areas, forms of retrieval is recommended. This is a DIY hunting opportunity, hunters are expected to bring all things necessary for this hunt. Attending parties must follow all Wyoming state rules and regulations, this includes limits. Additionally, everyone in attendance must be members of Infinite Outdoors to legally access this property.
Game and habitat information
Despite its remarkable waterfowl population, this area often remains overlooked. With the river remaining open for a significant portion of the season, hunting prospects improve as temperatures drop. While the North Platte features deep areas, necessitating strategies for retrieving downed birds, its depths ranging from 6 to 20 inches encourage ducks to exploit prime foraging opportunities during this period. Early in the season, an array of duck species can be observed, while later months reveal vast gatherings of Canada geese and Mallards. The river's abundant food sources, including vital invertebrates and aquatic vegetation, cater to the needs of waterfowl. Adjacent agricultural lands also attract and support birds, contributing to the loafing areas along the North Platte. In summary, this private land along the North Platte River offers season-long opportunities for diverse waterfowl species in a pristine environment.
License
wgfapps.wyo.gov/elso/ELSOWelcome2.aspx
Season Dates
https://wgfd.wyo.gov/WGFD/media/content/PDF/2022_hunting_small_game-bird-turkey_regulations_final_web.pdf
Availability
If there is a lapse in availability, please do not be discouraged to reach out to IO. All calendars are set and managed by landowners, and unavailability is set by them. However, IO is willing to reach out on your behalf, to check on available dates. Other reasons for unavailable dates include biologist recommended hunter/harvest quotas that landowners implement, as well as state season dates not being released.
Trespassing
You are not legally allowed to access the property, for any adventure, prior to your selected access day. If you try to access the property at all before your selected date(s), without prior approval from IO, you will be subject to trespassing and punishments therein.
Hunters are encouraged to bring a blind, or make a brush blind.
There will not be any other hunters on the property during the days that you have booked. You may see people on different sections of the river when driving in.
Upon time of booking, in your adventures tab on the Infinite Outdoors app, you will be given directions and a clear outline of where you can be.
Hunts canceled 48 hours or more prior to the adventure will not be charged. Hunts canceled within 48 hours will be charged 50%, and hunts canceled within 24 hours of the adventure will be charged the full outdoorsman fee.
Proof of booking is considered your written permission
Non hunters require prior approval. Once approved they must still be IO members but may be subject to reduced price or free outdoorsman fee. If this applies to you, please reach out to IO.
Conversation