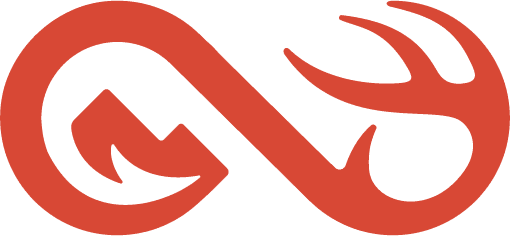 Handy Dam - Waterfowl
Berthoud, CO, USA
Guest limit:
6
Game Management Unit:
Central Flyway
Notes from the landowner
Handy Dam Waterfowl is located just south of the Handy Reservoir in Berthoud, Colorado. This area is known for its large numbers of migratory birds, specifically Canada Geese. This property will provide a 6-man pit, but any groups larger than 6 are more than welcome to bring layout blinds to set up beside the pit or in your decoy spread. There are no seats provided in the pit, so hunters are encouraged to bring their own buckets or chairs. There is a 2-vehicle maximum rule in place for this property, so please do not drive in the field with more than that. All vehicles and hunters must use the approved path into the field, as shown in the Infinite Outdoors app. All hunters must be active members of the Infinite platform, and must accept invitations prior to the hunt day. All hunters are required to have their Colorado small game license, as well as all stamps necessary to waterfowl hunt in the state.
Game and habitat information
This property is right in the center of some excellent waterfowl hunting. As later season approaches, expect to see mass migrations of geese, light and dark. These agricultural fields in close proximity to some larger bodies of water with the mixture of un-pressured land sets up to be a honey hole. Expect to see mostly geese with the occasional curious duck. The geese will feed in the early morning and evenings on these pivot fields and will loaf in the large bodies of water that cannot be hunted. These waterfowl see much less pressure than most and are willing to come into decoys much easier than most. Be strategic in your approach, setup with maximum cover and a proper decoy setup.
Current Seasons
https://cpw.state.co.us/thingstodo/Pages/WaterfowlDatesFees.aspx
License
cpw.state.co.us/buyapply/pages/hunting.aspx
Vehicle Limit
2 vehicle maximum
Availability
If there is a lapse in availability, please do not be discouraged to reach out to IO. All calendars are set and managed by landowners, and unavailability is set by them. However, IO is willing to reach out on your behalf, to check on available dates. Other reasons for unavailable dates include biologist recommended hunter/harvest quotas that landowners implement, as well as state season dates not being released.
Layout Blind Hunting
Layout Blind hunting for geese can be equally as quality as hunting from a pit, if done right. Hunters who do not have a layout blind, and are members of Infinite Outdoors, should check out their member benefits for discounts on Alps Outdoorz blinds.
Trespassing
You are not legally allowed to access the property, for any adventure, prior to your selected access day. If you try to access the property at all before your selected date(s), without prior approval from IO, you will be subject to trespassing and punishments therein.
Download and use the Infinite Outdoors app for directions, boundaries, access points, blind locations, and more.
Hunts canceled 48 hours or more prior to the adventure will not be changed. Hunts canceled within 48 hours will be charged 50%, and hunts canceled within 24 hours of the adventure will be charged the full outdoorsman fee.
Yes, they must be a current IO member. Monthly memberships are available at a lower cost. An outdoorsman fee will not be charged, but any "non-hunter" found hunting will be fined.
Your downloaded map and current adventure in the IO app will be your proof of permission. Be prepared to present it upon request.
Non hunters require prior approval. Once approved they must still be IO members but may be subject to reduced price or free outdoorsman fee. If this applies to you, please reach out to IO.
Conversation