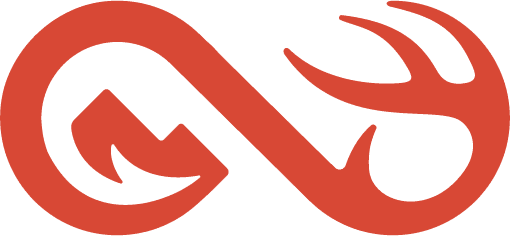 Horse Thief Ranch- Yak Hunt 2 Day
Granite, CO, USA
Guest limit:
4
Game Management Unit:
49
Notes from the landowner
Horse Thief Ranch is in the prestigious Colorado unit 49. Horse Thief Ranch is under conservation easement with the Rocky Mountain Elk Foundation due to the high density of elk and unique location. Horse Thief Ranch is surrounded by wilderness as well as national forest with no easy access point for outside hunters. This ranch is one of the most remote ranches in the state. That being said, 4-wheel drive is recommended to access this property. Horse Thief is also an operating Yak Ranch and occasionally has a problem Yak that is up for the taking. With the average weight of a domestic Yak ranging from 600-1100 lbs, you can expect a significant amount of meat. Yak meat Is significantly healthier than beef being a leaner and less processed meat, not to mention being very delicious. While Horse Thief ranch is an operating yak ranch, these yaks have a significant area to roam giving this hunt a more wild feel while still harvesting a semi-domesticated animal. This is a 2 day hunt with 1 nights lodging on the ranch is included in your outdoorsman fee.
Game and habitat information
In the heart of the Rocky Mountains lies Horse Thief Ranch, this ranch is very remote and surrounded by national forest land. Horse Thief Ranch is home to an abundance of wildlife species including Elk, Mule Deer, Moose, Black Bear, Bighorn Sheep, the occasional Mountain lion, and lots of Yak. This is considered a quasi-dangerous hunt with the animals being taken, often being the more aggressive males. That being said, this hunt is a very good time and if you follow the instructions put in place by the landowner, you are sure to have a safe and memorable experience.
Payment
Non-refundable Reservation Fee 50% outdoorsman charged after draw results 50% outdoorsman charged 1 month prior to hunt
Cancellation Policy
Hunters must cancel within 2 weeks of the hunt. If deposit is made, we will push you to following year/season if possible.
Access
In order to access this property, a 4-wheel drive vehicle is recommended but not necessary.
Trespassing
You are not legally allowed to access the property, for any adventure, prior to your selected access day. If you try to access the property at all before your selected date(s), without prior approval from IO, you will be subject to trespassing and punishments therein.
Lodging is included in the outdoorsman fee
Download and use the Infinite Outdoors app for directions, boundaries, access points and more.
Hunts must be cancelled 2 weeks after the WY draw results post. If a deposit is made and cancellation is necessary, we will work to reschedule you.
Yes, each active hunter must be a current IO member.
Yes, they must be a current IO member. Monthly memberships are available at a lower cost. An outdoorsman fee will not be charged, but any 'non-hunter' found hunting will be fined.
Your downloaded map and current adventure in the IO app will be your proof of permission. Be prepared to present it upon request.
Unavailable dates may be due to properties already being booked to capacity or landowners have not yet made dates available, Feel free to contact an Infinite Outdoors member or support team if this issue arises.
Non hunters require prior approval. Once approved they must still be IO members but may be subject to reduced price or free outdoorsman fee. If this applies to you, please reach out to IO.
Conversation