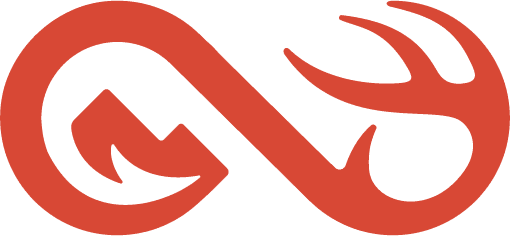 Split 30 - Dove
Burlington, CO, USA
Guest limit:
6
Game Management Unit:
Statewide
Notes from the landowner
Split 30 Dove is located South East of Burlington, Colorado, on approximately 1,586 acres. Split 30 Dove's located on plains land with agricultural farms and sources of water on the Eastern plains of Colorado. While there are no blinds included, hunters are encouraged to bring all necessary items needed for a successful hunting experience. Hunters can bring their own decoys, blinds etc. There are several access points to each section of land, however, with several other properties nearby it is essential that each member uses the provided map in your adventure tab on the Infinite Outdoors app, to ensure you go to the correct location. This is a DIY self guided hunt, and all hunters must be members of Infinite Outdoors. Additionally hunters must abide by all Colorado rules and regulations including but not limited to species and limits.
Game and habitat information
This dove property sits southeast of Burlington, Colorado. Surrounded by agriculture, this property is unique in that is has some small pockets of water and a creek that feeds into it. Dove will utilize and rely on this source and become residents in the area especially during the evenings and the heat of the day. Expect to see very large numbers of dove come in the evening looking to reach the edge of the creek and pocket of water after feeding during the day. Be sure to note changes in ag and native grasses as they serve as a transition area for dove. Dove will utilize every inch of this property due to the habitat fragmentation and the proximity to feed. This property can be excellent for day hunts as well as evening hunts before shooting light. Expect to see mostly Mourning dove with the occasional Eurasian Collared Dove mixed in. Be sure to read Colorado species regulations prior to arriving on this property. Mourning dove have different bag limits than Eurasian Collared Dove.
Current Seasons
https://cpw.state.co.us/thingstodo/Pages/SmallGameDatesFees.aspx
Cancellation Policy
Hunters must cancel outside of 48 hours before the hunt. If this cancellation is not made before then by contacting Infinite Outdoors, a refund cannot be made
Availability
If there is a lapse in availability, please do not be discouraged from contacting Infinite Outdoors. Some landowners have not opened their land for reservations yet. The other reason properties might be unavailable is because we work directly with our landowners and hunts are booked by quota set by our biologist for the current year. That being said, we are willing, and able in most cases, to pre-book you for next season. OR book you in place of someone else canceling their reservation.
No this property will be exclusively yours and your groups
Upon time of booking, you will receive confirmation as well as your map will be downloaded in the adventures tab on the Infinite Outdoors app
Hunters must cancel outside of 48 hours prior of adventure to get reservation fee back.
Yes they must be a member
Depends on landowner rules and regulations
Membership of Infinite Outdoors and confirmation of booking is considered written permission.
Unavailable dates may be due to properties already being booked to capacity or landowners have not yet made dates available, Feel free to contact an Infinite Outdoors member or support team if this issue arises.
Non hunters require prior approval. Once approved they must still be IO members but may be subject to reduced price or free outdoorsman fee. If this applies to you, please reach out to IO.
Conversation