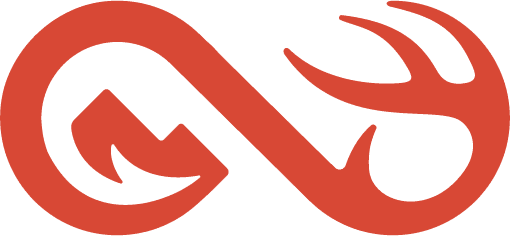 Cache River Bottoms HC "1st 40"
Cotton Plant, AR, USA
Guest limit:
6
Game Management Unit:
Mississippi Flyway
Notes from the landowner
Cache River Bottoms location is paramount for a migratory bird, and this property has location in spades. Located in the Mississippi flyway, within yards of the famous Cache River, this property has historically embedded waterfowl travel corridor pedigree. In the immediate 1/2 mile there is acres and acres of managed properties, ag fields, and a state operated waterfowl sanctuary. Moving out from there you have world famous hunting areas. This spot is located amongst all of the following duck hunting hotspots: Bayou Meto, Cache River, White River, Wattensaw, Bayou De View, L' Anguille, St. Francis, Black Swamp and Arkansas River. Site description for '23-'24 season is 40 acres with WRP management throughout. There will be blinds included with this hunt that members are free to use. There is a skid blind in a water controlled area with ample space for 4 people plus an attached dog box. This will be managed throughout the season and includes a built in bench. Skid blind in pond area is cozy and has seating for 2. These blinds are located about 200 yards from each other and can be hunted simultaneously. There is lodging available for this property, contact Infinite Outdoors to inquire. All attending parties must be members of Infinite Outdoors to legally access this property.
Game and habitat information
Habitat on this property meets all the needs of a migration weary duck. This field produces steady usage all season through diverse food and cover. Seeds, crustaceans, tubers and more for a duck to come enjoy. Whether they are looking for carb rich seeds to refuel early season or calcium rich crustaceans for egg production, the birds can find what they need. Smartweed, millets, panic grass, and Johnson grasses in the water controlled area look good as of Aug '23. Pond (3acres) has some bullrush and water milfoils. Commonly taken birds listed in order of most to least common would be; mallard, pintail, gadwall, green wing teal (early season), shovelers (late season), wood duck, and occasionally a widgeon or hooded merganser.
Property Type
CRP with managed water, creek bed, and riverfront
Current Seasons
www.agfc.com/en/hunting/migratory-birds/
Availability
If there is a lapse in availability, please do not be discouraged to reach out to IO. All calendars are set and managed by landowners, and unavailability is set by them. However, IO is willing to reach out on your behalf, to check on available dates. Other reasons for unavailable dates include biologist recommended hunter/harvest quotas that landowners implement, as well as state season dates not being released.
Layout Blind Hunting
Layout Blind hunting for geese can be equally as quality as hunting from a pit, if done right. Hunters who do not have a layout blind, and are members of Infinite Outdoors, should check out their member benefits for discounts on Alps Outdoorz blinds.
Trespassing
You are not legally allowed to access the property, for any adventure, prior to your selected access day. If you try to access the property at all before your selected date(s), without prior approval from IO, you will be subject to trespassing and punishments therein.
Lodging can be arranged with property owner at additional cost. 3000sqft- 12 bed- hunting lodge. Availability limited. Contact (501) 658-0364 Jeff Conley
(501) 658-0364 Jeff Conley
No one besides your hunting party is allowed.
They need to be a member.
Non hunters require prior approval. Once approved they must still be IO members but may be subject to reduced price or free outdoorsman fee. If this applies to you, please reach out to IO.
Conversation